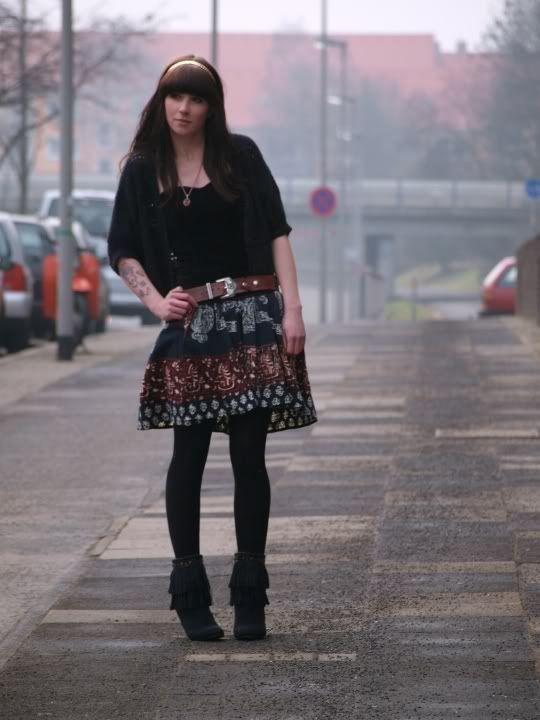 I remember long time ago I posted pictures of this dress on myspace - it must've been about 3 years ago.... during that summer, I loved wearing it and feeling free like a young hippie. Today I was tidying up my closet just a bit when I recognized a well known pattern. Happy to have remembered my old second-hand shop dress, I decided to immediately wear it again, despite the cold winter weather! But oh, it brings back warm summer afternoon's memories! Combined with a velvet corsage and a wool cardigan, it was even bearable to wear without turning into a human ice cube. (Of course I was still wearing my coat!)
[Le styling du jour: patterned cotton dress:
second hand shop "Kleidermarkt"
, velvet corsage:
second hand
, western leather belt:
second hand customised
, wool-cardi, tights, headband:
H&M
, fringed and studded suede ankle boots:
Primark
, necklace:
from my mom
]