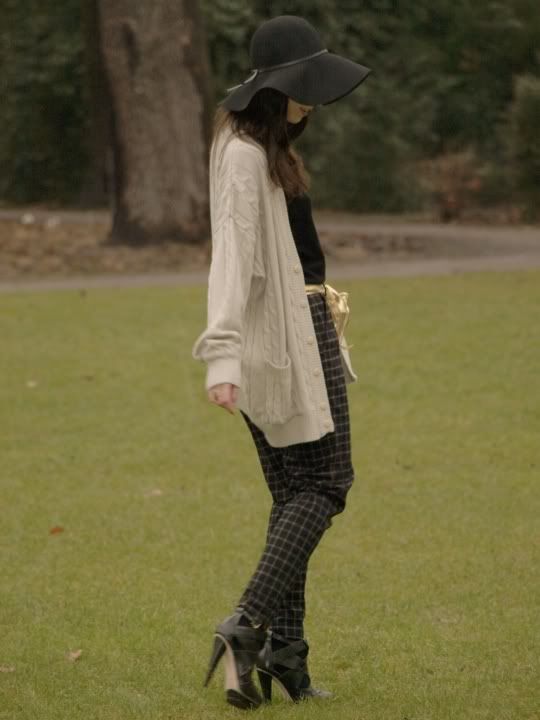 Okay I *was* feeling a bit better this morning, despite all the coughing and shit, BUT when I came home after we took a nice lil walk in the rain through the park, I got this horrible cramp in me right leg and since then I'm not able to walk anymore :/ Horrible, I don't wish this for my worst enemy!
Anyway, today I'm presenting you some lucky thrift finds of late! First, the huge knit cardigan, so nice and warm, perfect also as a jacket as I wore it today, because it wasn't really cold outside... it's so perfect and cost me only a couple of €!
Second, the plaid patterned harem pants! Woah, how I love these pants! But originally they were no harem pants, they were just ordinary second hand worn out women's pants, straight leg. I took them, cut them into pieces, changed the shape and, tadaaaa, after widening the upper leg part and narrowing the lower legs, I have my perfect spring pants! Gotta love em - all selfmade :)
[Outfit today: beige knit-cardi:
local thrift store
, black cardi:
H&M
, black plaid harem pants:
selfmade/thrift
, belt:
some christmas leftover present wrapping
, heels:
Topshop
, wool hat:
H&M
]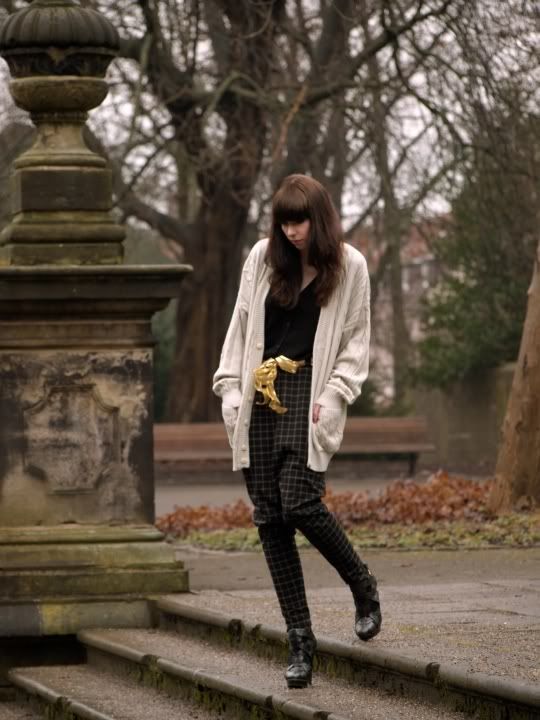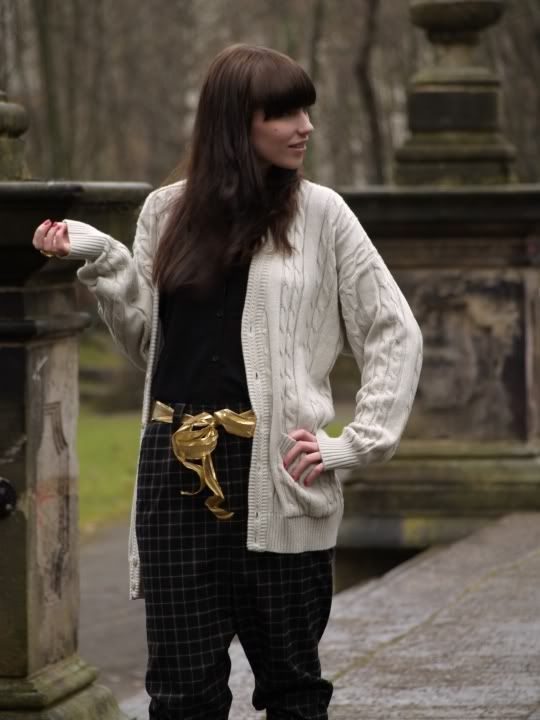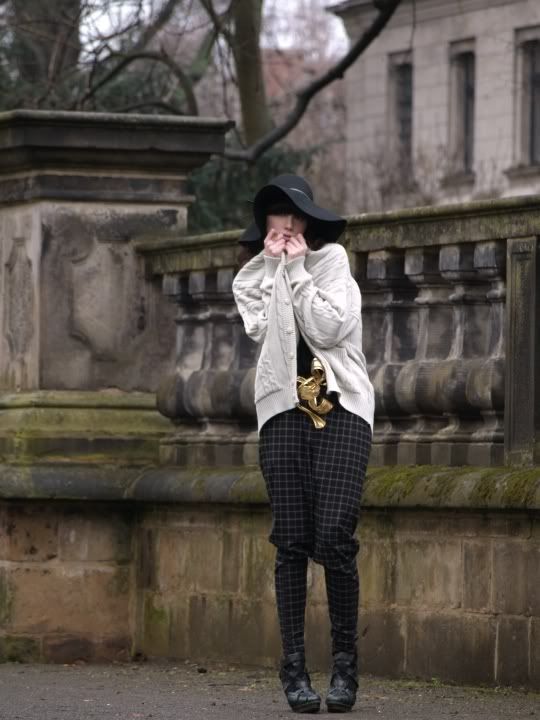 *= If By Yes is an awesome project by Yuka Honda and Petra Hayden that I totally adore at the moment. If you can find it somehow and like Yuka's music anyway, go have a listen!
Talking about Yuka, this is me imitating Yuka's friend Sean.. hihi... it's obvious, eh? :)