Yeah man, that's right! Only five days to finish a darn dictionary term paper essay and a creative writing essay, take them both to uni, do the packaging and take some pics as well... busy week, haha!
Damn, it's cold outside! But this vintage dress is made of wool, cost me about €5 and looks so cool with its forest green colour! Nicey...
[60s vintage dress, second-hand rubber belt, H&M wool tights, Primark last season's studded heels (yeah, I admit I couldn't afford Gucci at that time, ha ha!), H&M turquoise bracelet]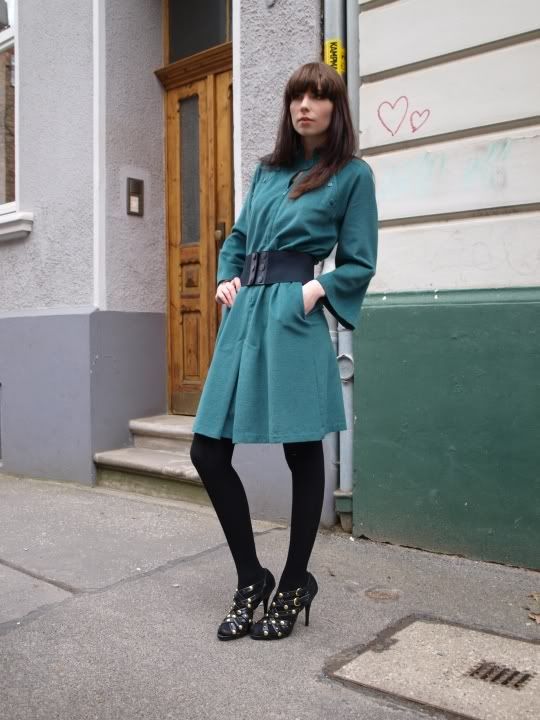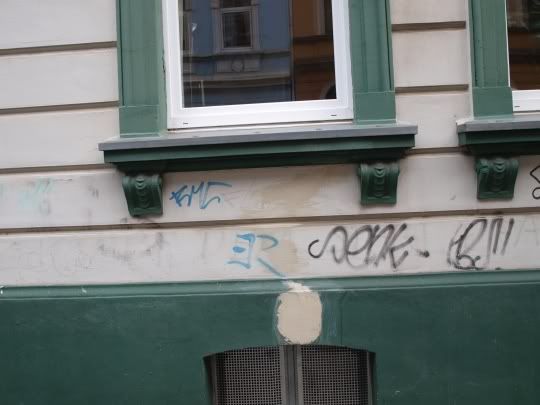 PS.: HAPPY 50th BIRTHDAY, BARBIE!!